Mobile Locksmith
Back To Our Services
You can depend on our mobile locksmith company! We have organized our teams in such a way so that your problems will be solved fast. When it comes to key and lock issues, we are experts and have the knowhow to provide first class services. Though, time is always of the essence when keys are lost and doors don't lock. Our mobile teams come to fill this gap and "Locksmith Monroe" is proud of its mobile units, which really reduce amazingly the time needed to get to your location. We are 24/7 Mobile Locksmith contractors and we intend to keep threats away from you, solve issues and ensure security.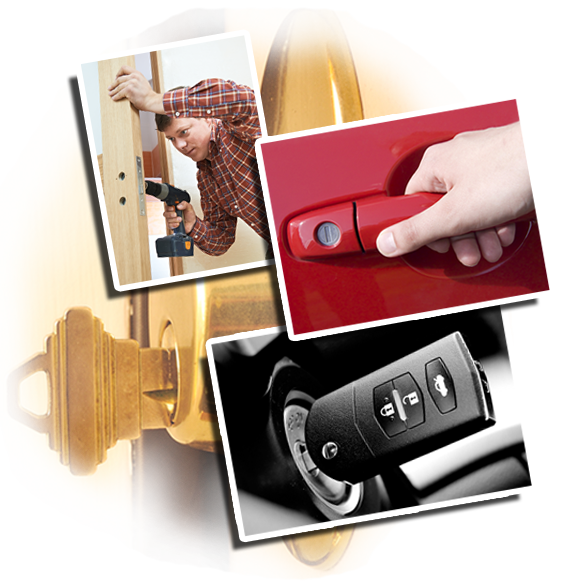 Responsible mobile locksmith teams for all services
We offer mobile locksmith service and this means that our response is fast. This is extremely important for most problems since lock mechanism damage can create a serious security gap. It is a good thing to know that Locksmith Monroe has mobile units for urgencies. Our office staff informs our mobile technicians about your problems the second you call and their response is immediate. Lock issues ought to be solved fast and that's what we promise you! The greatest thing is that we have the equipment we need for our work. We have the right tools for lock repair and the perfect machinery for the replacement of keys.
You can rely on our emergency mobile locksmith teams. No one will reach you faster than us. You can be sure that every single contractor at our Mobile Locksmith business has perfect knowledge of all lock types. We can help you equally fast when you have trouble locking the office, home or when you're have issues with the car keys. Our experience goes way back in years and our training is constant. That means our teams are not only fast but they can guarantee that your problem will be taken care of with the best specifications.
We do repair bolts and manage to rescue you when you are locked out. We'll be right by your side when the door doesn't lock or someone has stolen your keys. Efficiency, consistency, proficiency and discretion are some of the things you can be sure of when you hire our company. We promise excellent work because we have 24 hour mobile locksmith teams that are sufficiently equipped to eliminate any threat. Report your problems right away!